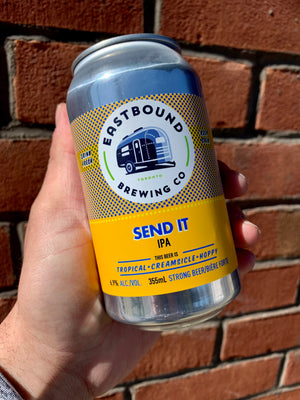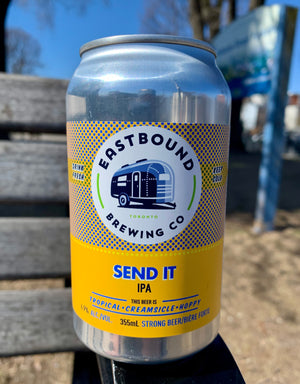 Product image 1

Product image 2

Is the name of this super juicy and aromatic IPA recognizing a daring feat? A prestigious Formula 1 race team?  Or is it really more of a salute to a lifestyle?
Send It IPA is our tribute to all those who decide to be daring and live life to the fullest. Who push beyond the limit, have a desire for more and make all the right moves to get that spot on the podium. 
Send It features an irresponsible amount of Cashmere Cryo and Simcoe hops that brings a ton of orange creamsicle flavour with just the right touch of pineapple at the end. Plenty of oat flakes give it that smooth creamy body and haze that you're after. It's a beautiful beer for pushing the boundaries and welcoming that little bit of sunshine into your life. Bring the adventure, bring the awesome, live the right life and make sure you SEND IT!!!
ABV: 6.9%
Smells & Tastes Like: Creamsicle, pineapple and living life to the fullest
Food Pairing: Brie, Buffalo wings and grilled pineapple