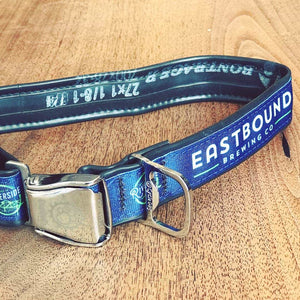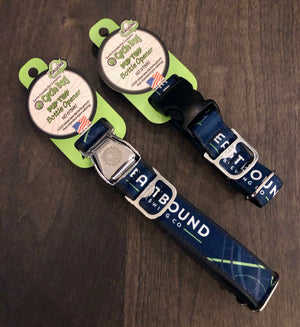 Product image 1

Product image 2

Everyone likes to accessorize and so does your furry friend. On their next birthday, holiday celebration or just because - get your best friend something to wear and show off their good taste in beer.

The collars are manufactured by Cycle Dog in the USA and are made from post-consumer bicycle tubes. They come with bottle openers attached just in case and they not only show off your fandom of Eastbound but they also let the world know that your pal is outdoorsy AND environmentally minded. This no odour, anti-bacterial beauty will be treasured for years to come.

Comes in two sizes with two different styles of buckles. Please take note of the sizing before ordering.