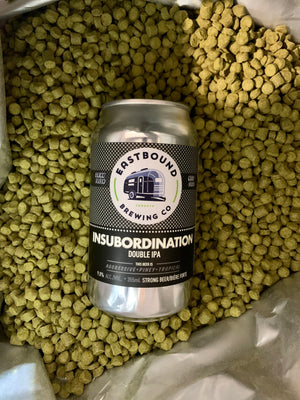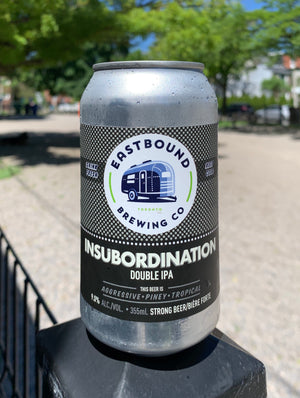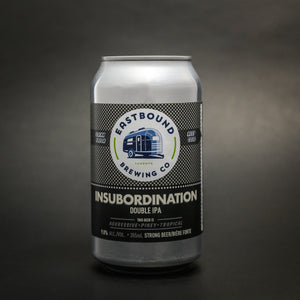 Product image 1

Product image 2

Product image 3
Insubordination Double IPA is your sidekick to all your misadventures. Intense and forgiving all at once, a beverage that's a conundrum in a glass and defies a label! But we kinda sorta had to put a label on it... Because we wanted to sell it and stuff...
Aggressively hopped with a list of heavy hitters. El Dorado, Galaxy, Idaho 7 and Enigma hops make up the roster. Blended in the whirlpool as well as in a heavy double dry hop for maximum flavour and aroma. 
Fast on approach but with a slow and easy finish! This mischievous little guy might make you dare I say... Insubordinate! 
ABV: 9.0%
Smells & Tastes Like: Dank Forest, melon, deep dark tropical notes, trouble 
Food Pairing: Red curry, Braised Lamb & Aged Cheddar