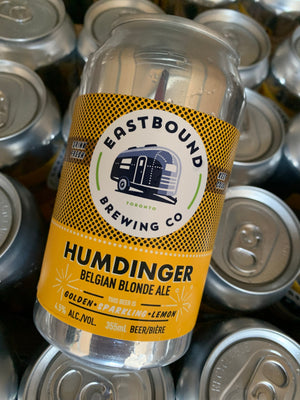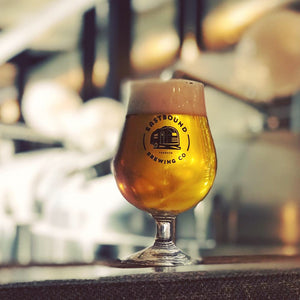 Product image 1

Product image 2

There is no better way to welcome new beginnings than with a bright and sparkling beer that brings hope and optimism for whatever adventures lie ahead. Humdinger is made for celebrating all of life's accomplishments no matter how big or small. Land the dream job? Get that big raise? Baby finally fall asleep? TTC finally get to your stop on time? These are all worth celebrating and we're here for you.

Humdinger is brewed using Belgian abbey yeast, a bready malt profile and lemon peel that brings a sharp and crisp finish to a beer that's made for celebrating life's victories.
ABV: 4.5%
Smells & Tastes Like: Lemon, french bread, winning.
Food Pairing: Oysters, mussels, soft cheeses, cacio e pepe & noisemakers.