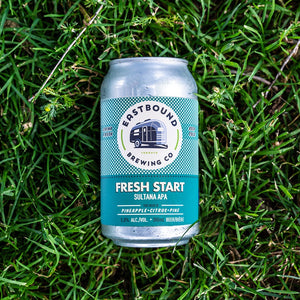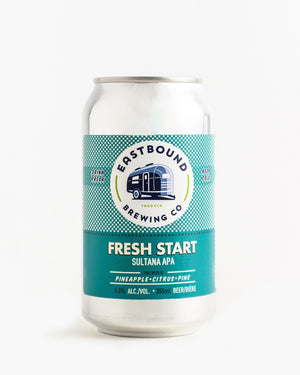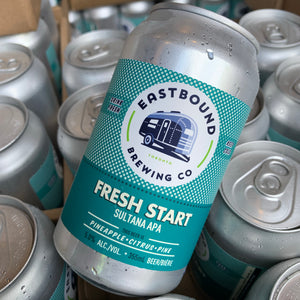 Product image 1

Product image 2

Product image 3

 ABV: 5.0%
Smells & Tastes Like: Pineapple, citrus and pine
Food Pairing: Glazed ham, grilled shrimp skewers and goat cheese
Pineapple, golden plum and citrus come at ya with this single hop beauty. The Sultana hop stands out in the crowd with its ripe pineapple aroma and a hint of pine.
Formerly an experimental hop with the sexy name "Experimental #06277" Sultana is named after one of the largest peaks in the continental US to represent its big aroma and flavours. We bring this high peak to you to explore and enjoy, crack open a can and be transported away to a tropical island filled with pineapples and mountain climbing?? Maybe that's a thing? Either way, the beer tastes great and the hop sounds awesome  
Fresh Start Series:
Fresh Start is our series of rotating American Pale Ales, each of which highlights an individual hop varietal. Keeping a single malt bill and a hop schedule focused entirely on whirlpool additions and dry-hopping, we're looking to bring out the most vibrant aromas and flavours possible. Hops deserve to be in their finest form for their moment in the sun. It's a great way for you to become acquainted with a growing list of our favourite friends.