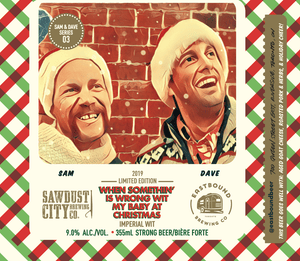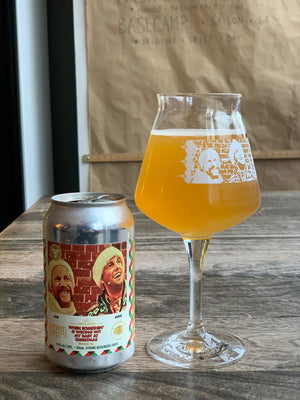 Product image 1

Product image 2

A re-release of last years Christmas classic, aged and tasted along the way as it got even better with age. Now available at the same time as this years Sam & Dave Christmas Ale for all your tasting needs! Enjoy tasting 2020 and 2019 versions of our beloved Christmas Ale. 
Sam & Dave's Christmas beer "When Somethin' Is Wrong Wit my Baby at Christmas" is an Imperial Belgian Wit beer made with coriander, tons of orange zest, freshly grated ginger, cassia berries and cardamom and comes in at a warming 9% 

The beer is highly complex and opens up more and more with every sip as it warms, revealing more layers of flavour. Enjoy it this year fresh and it also has the fortitude to stand up for cellaring.

It's a beer made with soul and is for sharing with friends and enjoying through the holidays. It's a beer that's meant to welcome good times and help you through bad. Because remember, when something is wrong with my baby. Something is wrong with me…

Merry Christmas everybody!