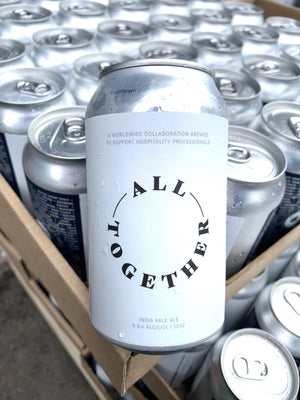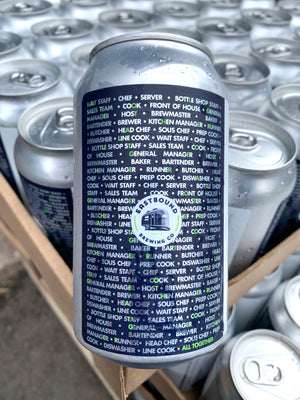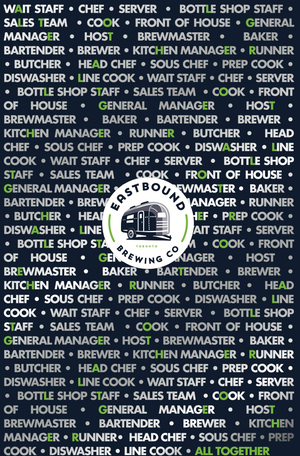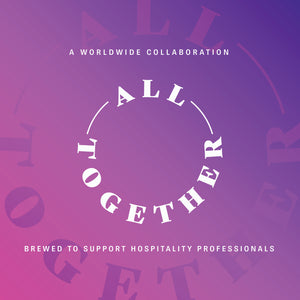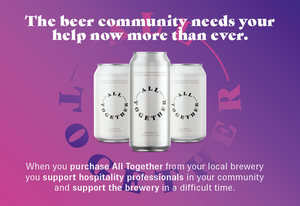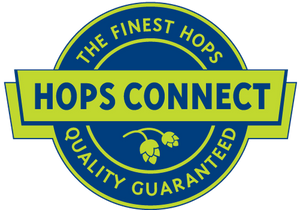 Product image 1

Product image 2

Product image 3

Product image 4

Product image 5

Product image 6

All Together IPA is the result of people thinking big.

Eastbound Brewing Co. is proud to be a part of this worldwide collaboration developed by Other Half Brewing. Their idea was to release a recipe to the world's breweries and we could all brew it and raise a little money for ourselves and for the hospitality charity of our choice in all of our times of need. It's an ambitious endeavour and one that symbolizes the industry as a whole - hard-working, hopeful and community-based.

We've decided to donate $1 from each can sold to our own out of work co-workers of Eastbound Brewing in order to lend them a helping hand in this tough time. Each of their roles is represented on the label but we know that's only a small part of who they are. This was a beer that was unfortunate in its origin but will be a great part of its happy conclusion.

Our version of All Together IPA is a West Coast IPA. Cascade, Columbus, Simcoe and Mosaic hops are all added in the kettle and whirlpool while Citra, Simcoe, Cascade and our added wrinkle of Idaho 7 and Azacca are added in the double dry hop. A large portion of these hops were donated by the amazing folks at Hops Connect. The end result is a hop lover's dream. Notes of apricot, pine and earthy bitterness come through with a dank and dry finish. This is a beer for a great cause and a beer that supports the pouring of great beer again in great bars around the world. Cheers!
ABV: 6.5%
Smells & Tastes Like: Dank forest floor, mango, the return of hope
Food Pairing: steak fajitas, old cheddar, those pretzels in that bar that you loved